July 19, 2023
NEWS RELEASE: Roseville Community Schools Welcomes Two New School Administrators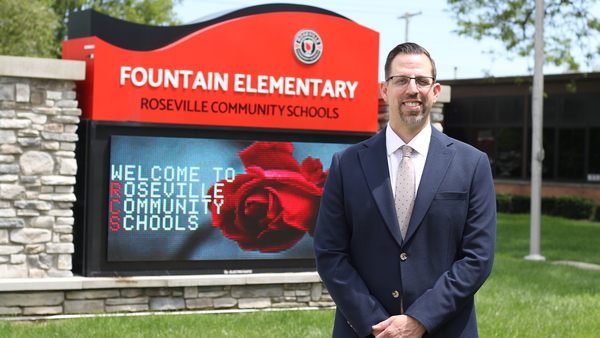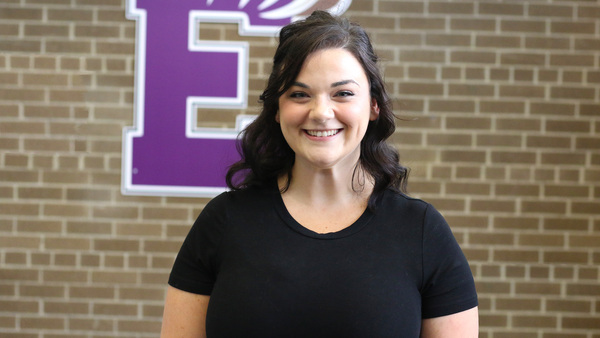 Roseville Community Schools is proud to announce two new school administrators for the upcoming 2023-2024 school year. Dr. Joseph Trobaugh, Ph.D. has been named principal of Fountain Elementary School, and Alexandra Ward is the new dean of students at Eastland Middle School.
Trobaugh, a 1998 Roseville High School graduate, comes back to the district after 18 years as an educator in a neighboring district. Since 2012, he has taught fourth/fifth grade accelerated social studies and ELA. He has also held positions as a summer school reading instructor and a tutor for Brainspring, a company specializing in teaching students with dyslexia. Additionally, he had served as the district's Social Studies Olympiad Coordinator and a member of the School Improvement Committee. Trobaugh holds a Ph.D. in educational leadership, a master's degree in special education, an Educational Specialist degree, and a bachelor's degree in elementary education with a minor in English.
Trobaugh said that he was drawn to the district after meeting Roseville Community Schools Superintendent Mark Blaszkowski during work on his doctorate. "With his vision and goals for the school district, I was excited to work with and for someone whose ideas, values, and commitment to the community aligned with mine." He added that he believes Roseville is a very innovative district. "They support their teachers and really put kids and families first with a variety of initiatives. The district has always adapted to the ever-changing educational landscape and has proven to be successful in many areas."
Trobaugh believes he brings a variety of traits to Roseville. "Some of the qualities I bring to the district as an elementary principal are being an effective communicator, listener, someone who is open minded, positive, empathetic, a relationship builder, and someone who encourages and motivates adults/students to do their best work." Blaszkowski said that Dr. Trobaugh has an outstanding background. "We are excited to tap into his knowledge, not only for Fountain, but also the district."
Ward has been teaching ELA at Roseville Middle School and Eastland Middle School since 2019. She has also served as an after-school tutor and a member of the Community and Culture Committee. She earned a bachelor's degree in professional writing and English from Michigan State University, as well as an accelerated teacher certification from Saginaw Valley State University. She is on schedule to complete her master's in educational leadership in August from Wayne State University. Blaszkowski believes that Ward will make a great advocate for students "Ms. Ward understands the importance of listening to students to get to the root of the problem to help the families navigate issues."
Ward said that she believes that she brings the ability to both listen to and motivate others. "I care deeply for the students and am looking to help them succeed in life and learning." She added that she hopes to continue building the "fantastic" community at EMS, by cultivating positive relationships with the community, parents, and students. "Creating a space where both teachers and students love to be is my goal as a school leader."
Brandon Komarowski, who has spent the past six years as principal of Fountain Elementary, will be moving to Patton Elementary to serve as principal, as well as the district's English Learners Coordinator. He takes over for Jeanne Williams, who retires after 25 years in the Roseville district. "Ms. Williams has had an outstanding educational career and we will miss her as she enjoys her retirement. We appreciate all the expertise she brought to our district," said Blaszkowski.
Brenda Baker takes over as principal of Dort Elementary School. She has spent the last several years as assistant principal at Roseville Middle School and Eastland Middle School, but she got her start teaching elementary school at Dort. Baker takes over for Mike Zimmer, who moves on to an opportunity in another district. "We wish Mr. Zimmer the best of luck on his new adventure in a new county. We will miss his enthusiastic personality, but we are glad to have Mrs. Baker taking over. She is also very energetic and has a passionate work ethic which will serve her well," said Blaszkowski. Joe Jelsone, who spent last year as the dean of students at EMS, will be moving to RMS to fill the assistant principal role.
#####