Alumni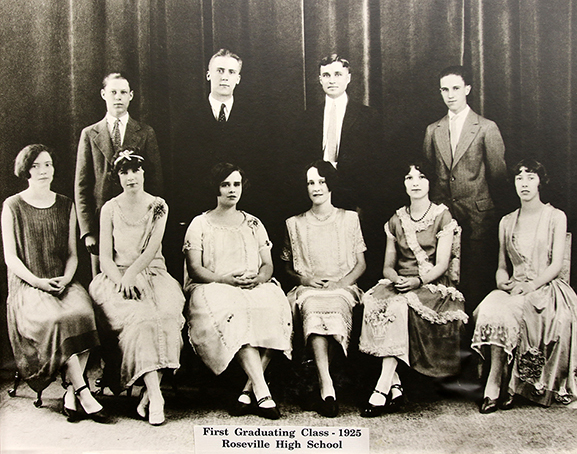 In 1925, eight students made up the first ever graduating class of Roseville High School. Nearly a century later, we are still committed to developing lifelong learners prepared to meet the challenges of the future.
With highly qualified teachers, an exciting curriculum, and fully integrated instructional technology, we pride ourselves in providing our students with the best educational experience possible.
We are proud of the countless number of alumni who have excelled in a variety of ways since graduating from Roseville Community Schools!
WAYS TO GET INVOLVED
The Roseville Community Schools Scholarship Foundation has been awarding scholarships to graduating seniors for nearly 60 years! We are proud of our citizen volunteers, educators, business representatives and local leaders assist in the process of raising funds and allocating scholarships to deserving recipients each year. Funds for scholarships are raised through memorial and honorary donations, membership dues, the annual dinner dance, the Joe Manfreda Dream Dash 5k and the annual golf outing.
Are you an alumnus who is looking to get involved in our Scholarship Foundation. We are always accepting new members and/or donations!
You can visit our Scholarship Foundation page for more information
Upcoming Scholarship Foundation Events:
Are you having a Roseville Class Reunion? Email us and we will post the information here!
We publish quarterly newsletters, each one featuring a profile on a successful Roseville Schools alumnus.
Do you know of a former Roseville student who's doing great things? Let us know!