RCS Scholarship Foundation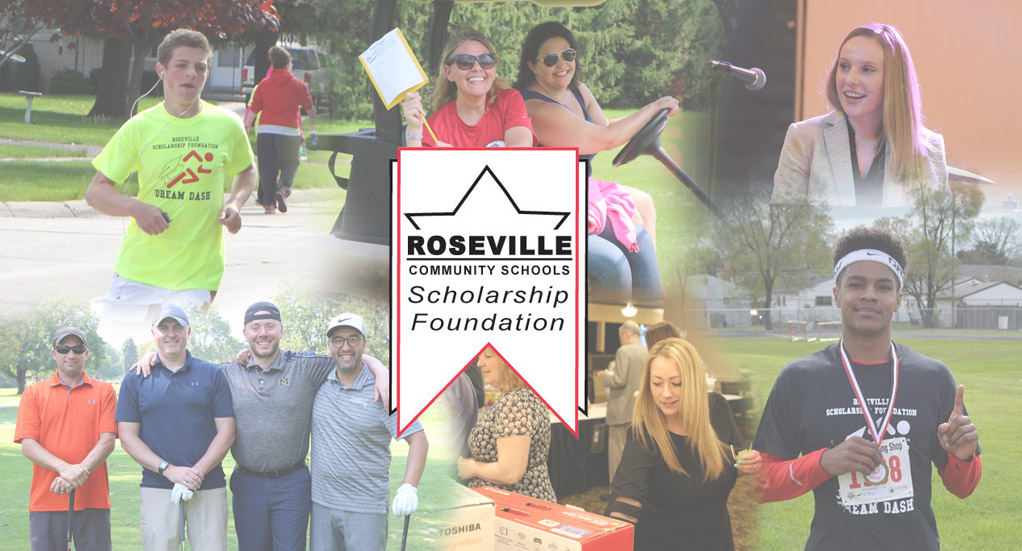 The Roseville Community Schools Scholarship Foundation began with a dream and a goal when it was established by the Roseville Kiwanis Club in 1963. The dream was to touch the lives of Roseville's young people; the goal was to raise funds to help them continue their education after high school.
In 1984, the Roseville Board of Education joined the ongoing project. Today, citizen volunteers, educators, business representatives and local leaders assist in the process of raising funds and allocating scholarships to deserving recipients.
This year we awarded 39 scholarships at $1,000 each.
Funds for scholarships are raised through memorial and honorary donations, membership dues, the annual dinner dance, golf outing and the Joe Manfreda Dream Dash 5K event.
The scholarships process is designed to help graduating seniors of Roseville Community Schools who express an interest in higher learning. Potential candidates must maintain a minimum grade point average of 2.0.
Applications are available in the Roseville High School Counseling Office throughout the year and must be returned by the specified due date.
The application must include letters of recommendations and the student's personal statement.
Awards are presented on a one-time basis. The identity of an applicant is anonymous during the selection process.
Financial need is considered in the event of a tie-breaking situation. Scholarships are presented to the student after documentation of enrollment is submitted.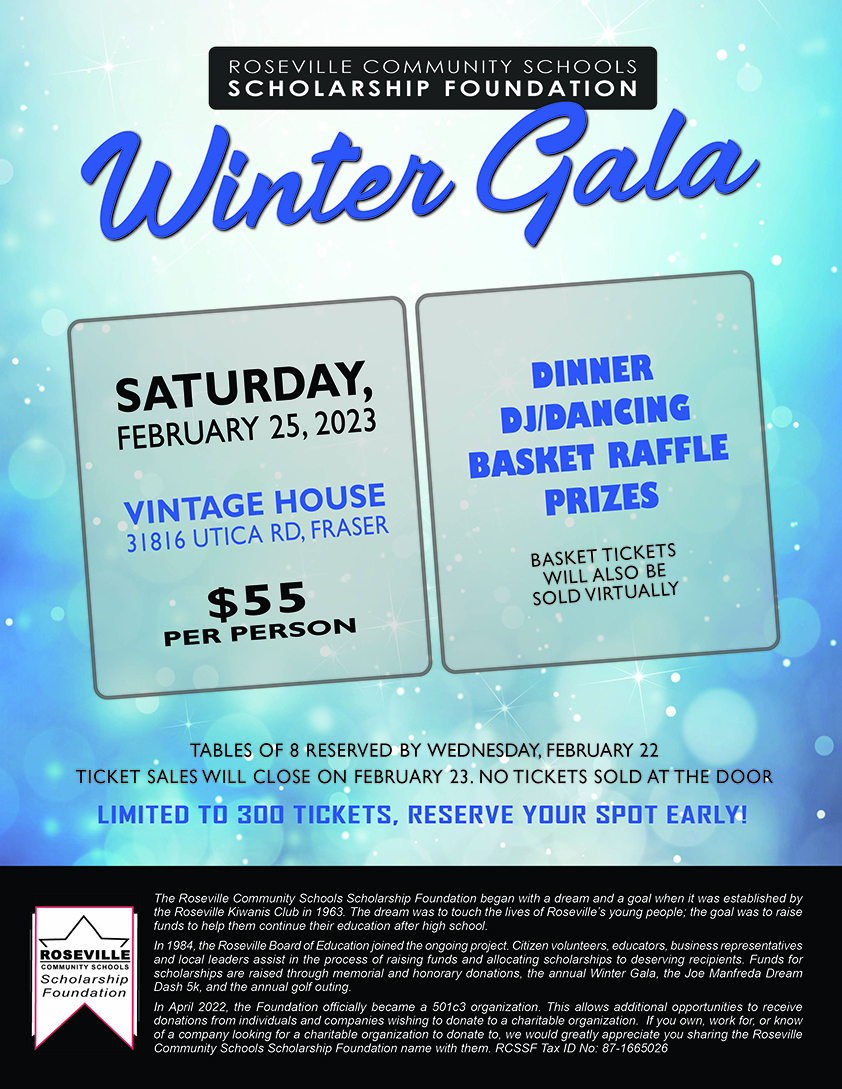 2023 IMPORTANT DATES
February 25, 2023 - RCCSF Winter Gala
May 6, 2023 - Joe Manfreda Dream Dash 1 Mile/5K
September 16, 2023 - Scholarship Golf Outing