RCS Scholarship Foundation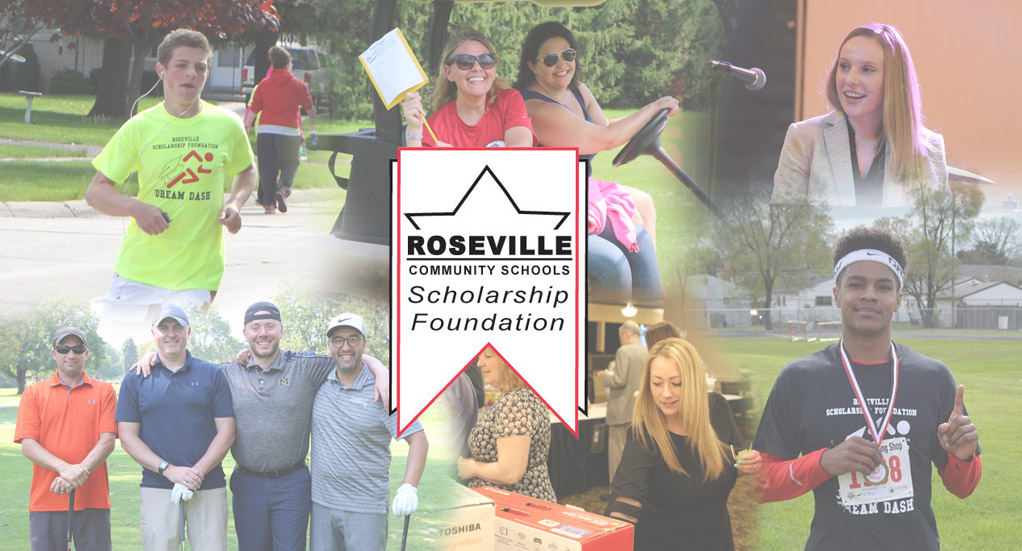 The Roseville Community Schools Scholarship Foundation began with a dream and a goal when it was established by the Roseville Kiwanis Club in 1963. The dream was to touch the lives of Roseville's young people; the goal was to raise funds to aid them in their continued educational quests.
In 1984, the Roseville Board of Education joined the the ongoing project. Today, citizen volunteers, educators, business representatives, and local leaders assist in the process of raising funds and allocating scholarships to deserving recipients. This year, we awarded 55 $1200 scholarships to recipients.
In April 2022, the Foundation officially became a 501c3 organization. This allows additional opportunities to receive donations from individuals and companies wishing to donate to a charitable organization. If you own, work for, or know of a company looking for a charitable organization to donate to, we would greatly appreciate you sharing the Roseville Community Schools Scholarship Foundation name with them.
RCSSF Tax ID No: 87-1665026
Funds for scholarships are raised through memorial and honorary donations, membership dues, the annual dinner dance, golf outing and the Joe Manfreda Dream Dash 5K event.
The scholarships process is designed to help graduating seniors of Roseville Community Schools who express an interest in higher learning. Potential candidates must maintain a minimum grade point average of 2.0. Applications are available in the Roseville High School Counseling Office throughout the year and must be returned by the specified due date. The application must include letters of recommendations and the student's personal statement. Awards are presented on a one-time basis. The identity of an applicant is anonymous during the selection process. Financial need is considered in the event of a tie-breaking situation. Scholarships are presented to the student after documentation of enrollment is submitted.
THANK YOU TO OUR 2023 GOLF OUTING SPONSORS:
Steve Wietecha
Jan Haggerty
Roseville Federation of School Administrators
Paul and Donna Ambrose
Green Elementary School
Kaiser Elementary School
Joe's on the Ave.
Clarity Counseling & Wellness, LLC
Highway Auto Parts
Candice Miller
Roseville Principals Association
Becky Vasil
Inacomp Technical Services Group, LLC
Mark Blaszkowski
Ray Electric
Eastpointe-Roseville Chamber of Commerce
Haugh Harold
Adam Robbins
Diane Rogers
Cathy Haugh
Robert Taylor
Pete Hedemark
Edward Mizinski
Theresa Genest
Patton Elementary School
LumaClean
Partners in Architecture
Air-Tech Air Conditioning & Heating LLC
Roseville Fire Fighters Association Local 1614
Miller Canfield
Michael DeVault
Stifel Public Finance
T.M.R. & Associates
True North Asphalt
Roseville Optimist Club
Concetti Interior Design
John Churkin
Barton Malow Builders
2023 IMPORTANT DATES
February 25, 2023 - RCCSF Winter Gala
May 6, 2023 - Joe Manfreda Dream Dash 1 Mile/5K
September 16, 2023 - Scholarship Golf Outing