December 8, 2022
NEWS RELEASE: RCS Implements Building Healthy Communities Program in Elementary Schools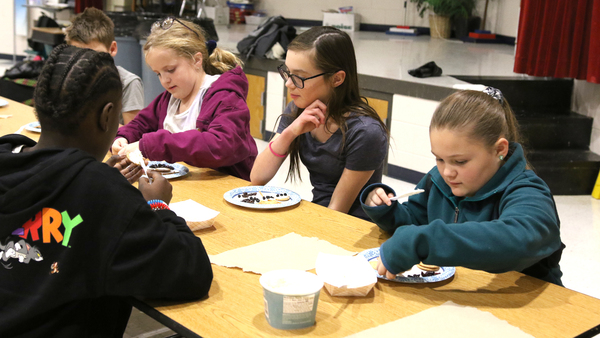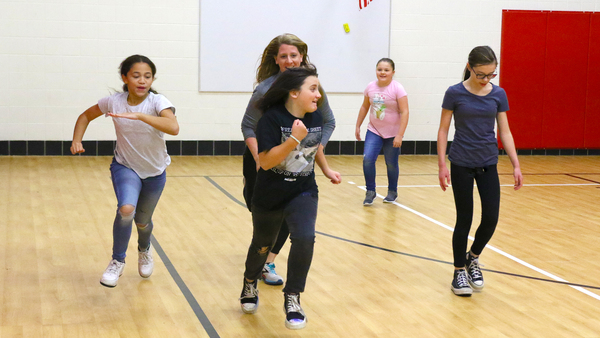 Roseville Community Schools has partnered with Wayne State University to introduce a new healthy schools initiative to students this year, through both in-school learning, as well as an after-school club. Building Healthy Communities is a school-based program focused on addressing the social determinants of health that have contributed to wide disparities in many communities across Michigan. The program offers the resources necessary to facilitate a healthier environment, prevent chronic disease, and improve the mental health of children.
Roseville Community Schools Assistant Superintendent Dave Rice said that the district was contacted by Wayne State as a potential district that would be able to use the program. "After having the principals review the literature and a discussion, we made the commitment. This gives our students a focus on health and wellness inside and outside of the school." Rice added that they will also benefit during physical education classes with the new equipment donated to the schools. "Everything is paid for by WSU, including a stipend for the program supervisors and the gym equipment that is coming to each building."
The program assists schools in five key areas:
Educating students through classroom lessons and physical education curriculum.
Creating a healthy, supportive environment that makes the healthy choice the easy choice.
Increasing access to physical activity opportunities.
Increase access and healthy foods and beverages.
Encouraging students to incorporate healthy lifestyles learned to their lives outside school.
Jen Warack, one of the district's physical education teachers and sponsor of the after-school clubs at Kaiser Elementary and Fountain Elementary, said that students are provided with daily healthy announcements and a monthly nutrition unit that is done in class. "The students really enjoy listening to the daily announcements and then taking what they learn out to the playground or cafeteria." She added that the kids have really been enjoying the FoodCorps program, where a volunteer from AmeriCorps Community Services comes into the classroom and takes students through a food activity. "They get to taste test and try new things. Last month they learned how to make homemade applesauce." The schools also send out monthly resources that provides families with nutrition information, at-home physical activities, and healthy recipes.
Warack said that the clubs kicked off their meetings in late October for fourth and fifth graders, with younger grades being added after the new year. "We meet once a week for an hour after school. We go through a variety of activities, including a walk/run, and games to keep their body moving." She added that they start each meeting with a healthy snack. "I usually try to introduce the students to something they may have never had before. We have done taste tests of different vegetables, rice cakes, cottage cheese, and multigrain chips." She said that the goal for the after-school program is to help students make healthy choices. "We help them to get a total of 60 minutes of physical activity each day and provide them with a healthy snack that will hopefully encourage them to make healthy choices outside of school."
The Building Healthy Communities program is a collaborative partnership between Blue Cross Blue Shield of Michigan, the Michigan Health Endowment Fund, the Michigan Fitness Foundation, the United Dairy Industry of Michigan, and Wayne State University's Center for Health and Community Impact. Building Healthy Communities launched in 2009 and since then, over 400 schools and 200,000 students have participated in the elementary school program and have experienced increased physical and emotional health, academic achievement, interest in healthy choices and activities, and school policies that support student health.
Pictures included below.
#####