August 18, 2022
NEWS RELEASE: Roseville Community Schools Adds New Principals, Dean of Students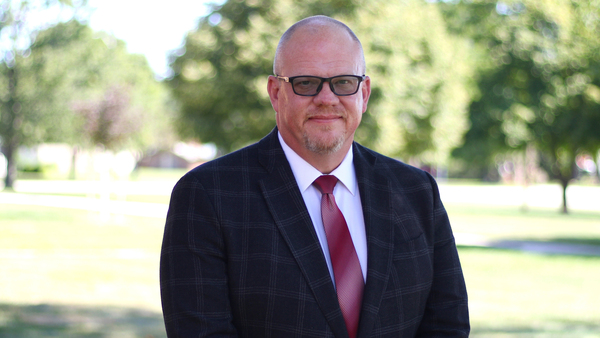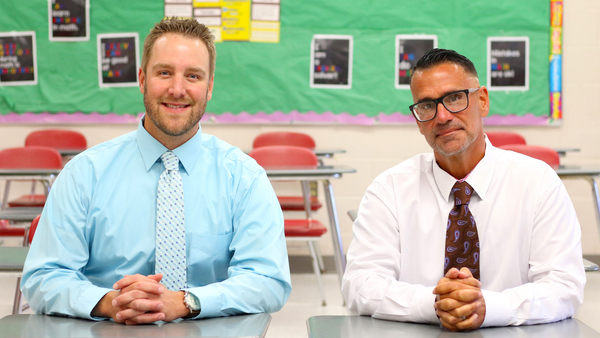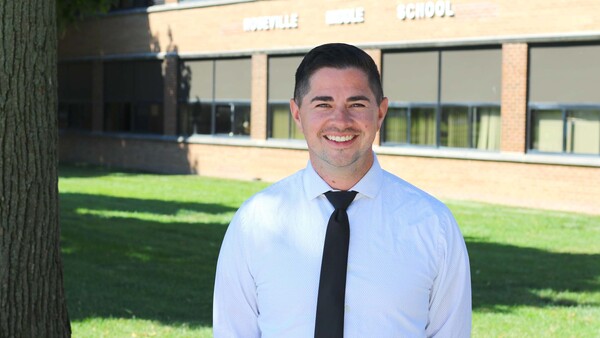 Roseville Community Schools is proud to announce several principal changes beginning this fall. Robert Beato has been named principal of Eastland Middle School, and Kirk Duncan is the newest assistant principal at Roseville High School. A newly formed dean of students at Eastland Middle School will be filled by former Roseville Middle School teacher Joe Jelsone. Additionally, Chris LaFeve moves from assistant principal at Roseville High School to principal at Roseville Middle School.
Beato comes to Eastland Middle School with over 20 years in education. He started his teaching career in 1999, teaching social studies in the South Lake district. He served as dean of students from 2006-2013 before becoming assistant principal at South Lake High School in 2013. He has spent the past six years serving as head principal of South Lake. In 2019, he was named the MASSP Principal of the Year for the state of Michigan. Beato said he loves the small neighborhood feel of Eastland Middle School and is looking forward to the middle school experience. "I feel I will bring a positive culture and climate to the school, and I want to create an environment where students and staff feel like this is their second home. If the culture is good, everything else will fall into place."
Duncan started his teaching career in 1998. He spent the better part of a decade teaching high school social studies and coaching football in Indiana. After a move to Michigan, he spent four years teaching at Birmingham Groves before moving on to become assistant principal at Royal Oak Middle School from 2014-2019. Since 2019, he has served as principal of Mount Clemens High School/Middle School. Duncan said that he is excited to work with the district and building teams to make students' daily experience impactful, relevant, and memorable. "I love going to school, it is why I became a teacher. Building relationships and connections is the secret sauce to every great school." He added that the experience of serving many students in a variety of districts will help him find the best opportunities to promote learning. "I always seek ways to empower individuals to grow and succeed while working tirelessly to build a school climate and culture in which we are all excited and proud to contribute."
Jelsone started his career 13 years ago, teaching at Michigan Works before spending a few years teaching adult education at L'anse Creuse and Lake Shore. He was hired into Roseville in 2014 where he has spent the last seven years teaching social studies at Roseville Middle School. While at RMS, he took part in several school and district leadership opportunities, including serving as a member of the school improvement team, chair of the social studies department, and a member of several curriculum and leadership committees. He has also spent time as the teacher-in-charge and the summer school secondary administrative intern. Jelsone said that he's excited for the move into administration. "The most important thing is that I'll still be involved with the students and helping them grow as young adults both in and out of the classroom. I'm looking forward to building new relationships with students and colleagues at EMS and having a successful school year."
LaFeve takes over as principal of Roseville Middle School. He has spent the last six years as assistant principal at Roseville High School. He said that he is thrilled to be able to help lead Roseville Middle School. "As I start to meet many staff members, the one thing that stands out is their excitement for this upcoming new school year. It is great to be part of such a positive and passionate school atmosphere, and I am excited to see all the amazing things our students accomplish this year." Eric Gauthier, who spent last year splitting time between EMS and RMS as assistant principal, will now be the full-time assistant principal at RMS. Superintendent Mark Blaszkowski said that the district is fortunate to have added such high-quality, experienced individuals to the schools. "I look forward to working closely with them and using their ideas to enhance our district implementation of our strategic plan."
Pictures included below.
#####